For more than 35 years, my firm has helped individuals obtain the funds they deserve and need to recover.
Experienced Advocacy When You Need It Most
For more than 35 years, the Law Offices of Edward P. Shaughnessy has assisted injured individuals in Easton and throughout the Lehigh Valley. In my time as an attorney, I have recovered millions of dollars for my clients.
Insurance companies try to underpay claims. It is in their financial interest to do so. I am adept at resolving matters with insurers and collecting payment for my clients as quickly as possible. If no agreement can be reached outside of court, I am always prepared to rigorously assert my clients' interests at trial.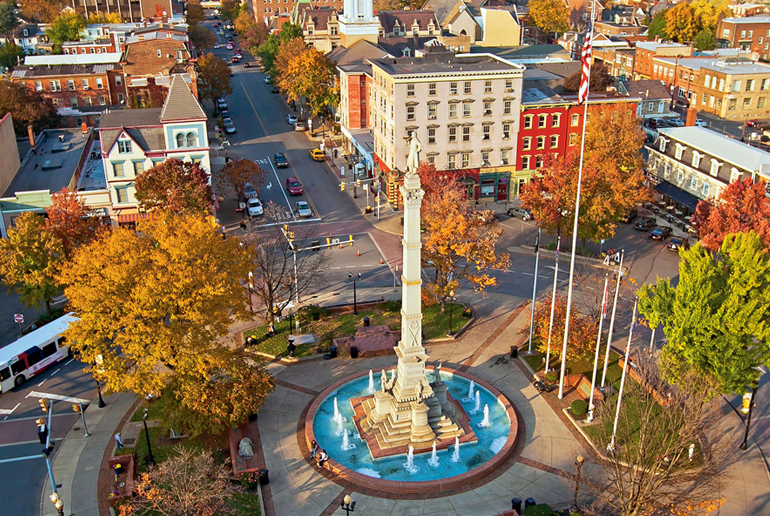 The Compensation You Need To Recuperate
Recovering from an injury is an ordeal – both physically and financially. Not only are you in pain, but there is the added stress of paying hospital bills, doctors' fees, insurance premiums and other related considerations.
If you were hurt because of another person's carelessness or recklessness, Pennsylvania law may entitle you to receive compensation for your injuries.
TRUST
ED

FOR OVER 35 YEARS
Contact Us Today For a Free Consultation!
"When I went in for my consultation with Ed, he made me feel at ease and I immediately felt, "this is the lawyer for me". He was always available to talk with me if I had questions about my case. I loved the fact that Ed is not in a practice with 100 other attorneys so you deal with Ed only! Ed helped me to get a fair settlement and I am very happy with this outcome!"

Steph B.
"It was an incredible experience working with Ed Shaughnessy from the beginning to the end. Whenever I had questions that I needed answered, his staff was readily available to assist me. They were truly a great team to work with to resolve my case."

Sam M.
"Atty Shaughnessy is a colleague with whom I work on certain matters that require our different expertise. His attention to his clients, his compassion, and his clear analytical legal thinking all bring extraordinary representation to his clients. Shaughnessy Law is a unique and important asset to the professional and client communities."

Theresa H.
Easton Personal Injury Services
Car Crashes
Truck Accidents
Motorcycle Accidents
Head Trauma
Civil Litigation
Car Crashes
Whether you are a driver, passenger or a pedestrian, I can help establish liability and recover the compensation you're owed.
Truck Accidents
Motorcycle Accidents
Head Trauma
Civil Litigation